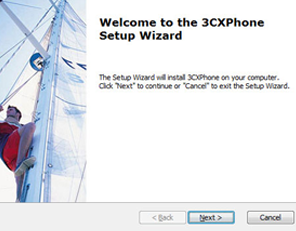 Step 1

Click here to download the 3cx setup for windows pc.



After you download the setup, open that setup file to start the installation.


Step 2

Next step is confirm the terms and conditions and you have to "accept" it in
order to continue its setup further.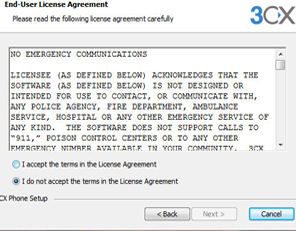 Step 3

Next steps is to define default store path and directory for this software. It will suggest you default location as per your OS settings and you can change it too as per your requirement.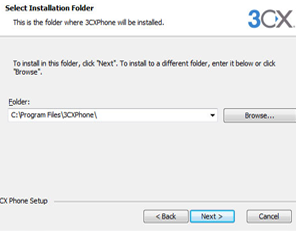 Step 4

In the next step it will ask for your manual confirmation before it starts
installation.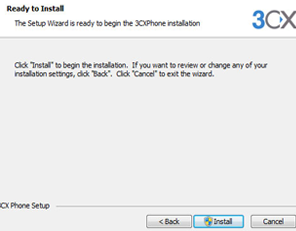 Step 5

Once the installation is finished, It will show you option to launch "3CX" immediately after you close the setup box.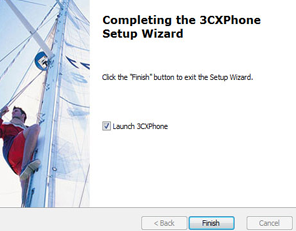 Step 6

Once you launch the 3cx phone, it will give you option to create profile or auto-provision.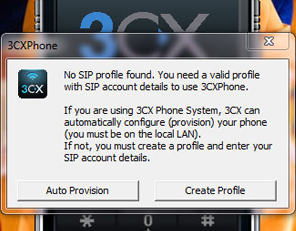 Step 7

You can click create profile in order to configure your account for using
our service to make calls.


For user ID and password, you can give your valid account id from us. For ex., 1074 as ID and its valid password.


For IP, use sipns2.wwtelecom.net instead of IP.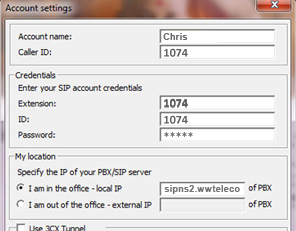 Step 8

After you finish "account settings", you are ready to make calls. You can now dial any local or long distance numbers using this dialer.