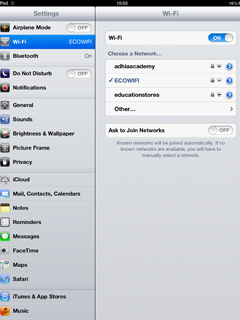 Step 1

Make sure you have data connection through wifi or mobile network.


Step 2

Now open App Store from your springboard. You will be presented with featured iPhone applications you can download and install.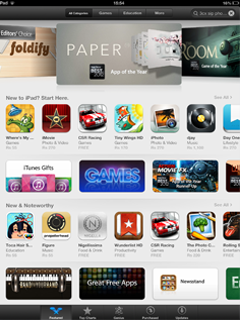 Step 3

Click search and search for 3CX sip phone.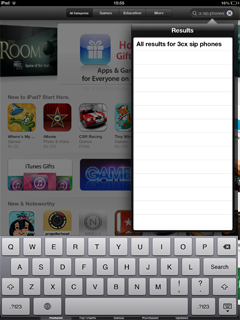 Step 4

Then press the application name "3CXPhone - VoIP/SIP Softphone" from the list of results.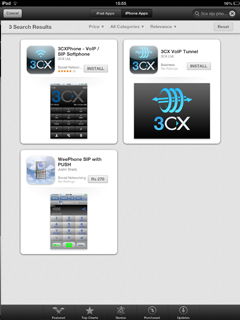 Step 5

You will be presented with application description and screenshots.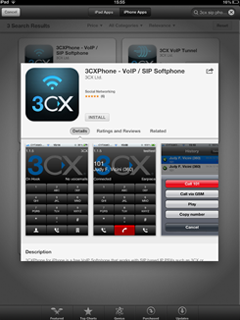 Step 6

Press the "Install" button to obtain the application.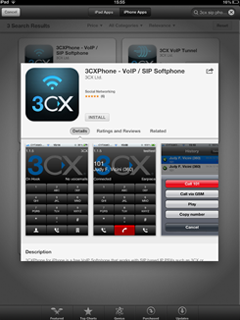 Step 7

If you are downloading an application for the first then a popup will appear asking you to enter in your iTunes account password. Do this then press the large OK button.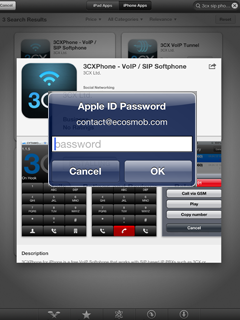 Step 8

You will be returned to your Springboard where you will see a dimmed icon with an install status bar overlaid.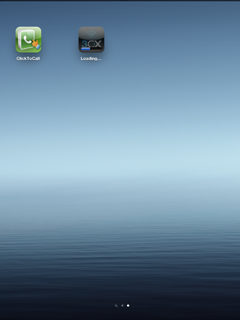 Step 9

Once installation has finished successfully the icon will become active.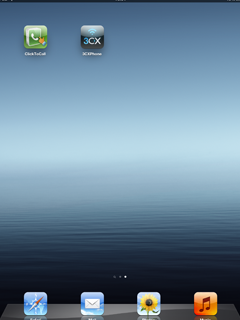 Step 10

Press the 3CXPhone icon to launch the application.


When you open the app for the first time, you will be prompted with a screen to create your account.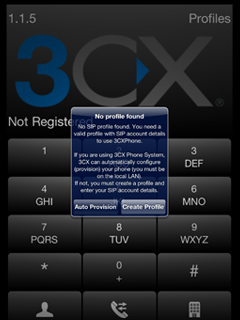 Step 11

Here in account setting screen, you can provide your valid account information.


For user ID and password, you can give your valid account id from us. For ex., 1074 as ID and its valid password.


For IP, use sipns2.wwtelecom.net instead of IP.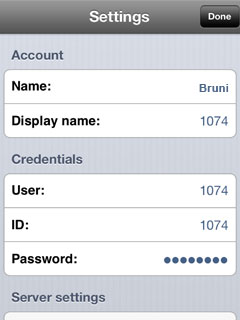 Step 12

After your account information are validated and accepted, you are ready to make calls. You can now dial any local or long distance numbers using this dialer.