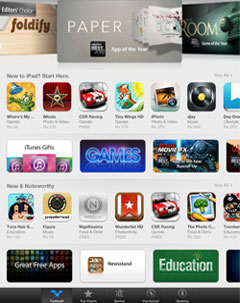 Step 1

Make sure you have data connection through wifi or mobile network.


Now open App Store from your springboard. You will be presented with featured iPhone applications you can download and install.
Step 2

Click search and search for Click to call.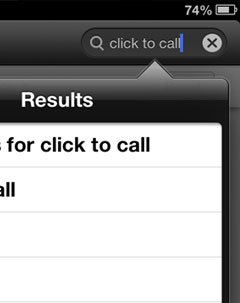 Step 3

Then press the application name from the list of results.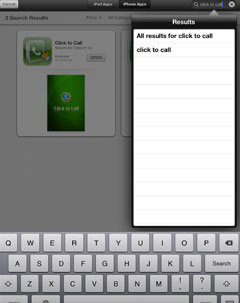 Step 4

You will be presented with application description and screenshots.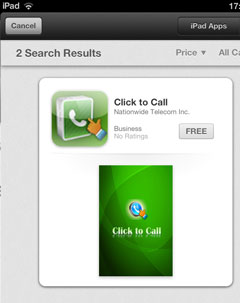 Step 5

Press the "Free" button to obtain the application.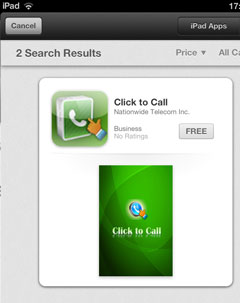 Step 6

Notice the button now changes to a green INSTALL button. Press this button to install the application.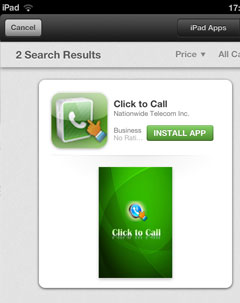 Step 7

A popup will appear asking you to enter in your iTunes account password. Do this then press the large OK button.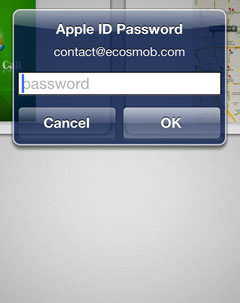 Step 8

You will be returned to your Springboard where you will see a dimmed icon with an install status bar overlaid.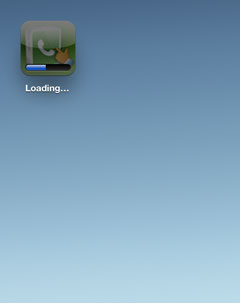 Step 9

Once installation has finished successfully the icon will become active.


Press the "Click to Call" icon to launch the application.